"For me, the Goodsmiths are the best alternative to irons that I have tested so far."
Hello,
I'm Antonia, 29 years old and live on my own small farm and have the horses at home and have been riding since I can remember. I started vaulting when I was three years old and when I was seven I got my first pony and started riding in tournaments. I now have three horses of my own, all of which I bought as foals or as very young horses and then broke and trained them myself.
And these are my loved ones:
Augustin: gelding, 10 years old, Hanoverian, jumping up to M, eventing up to L, dressage lessons up to M/S
Dorle: Mare, 4 years, Rhinelander, broken in
Huckleberry Finn:gelding, 19 years old, Rhinelander, dressage up to S, jumping up to M, now retired
As you can see, we are active in dressage as well as eventing and jumping.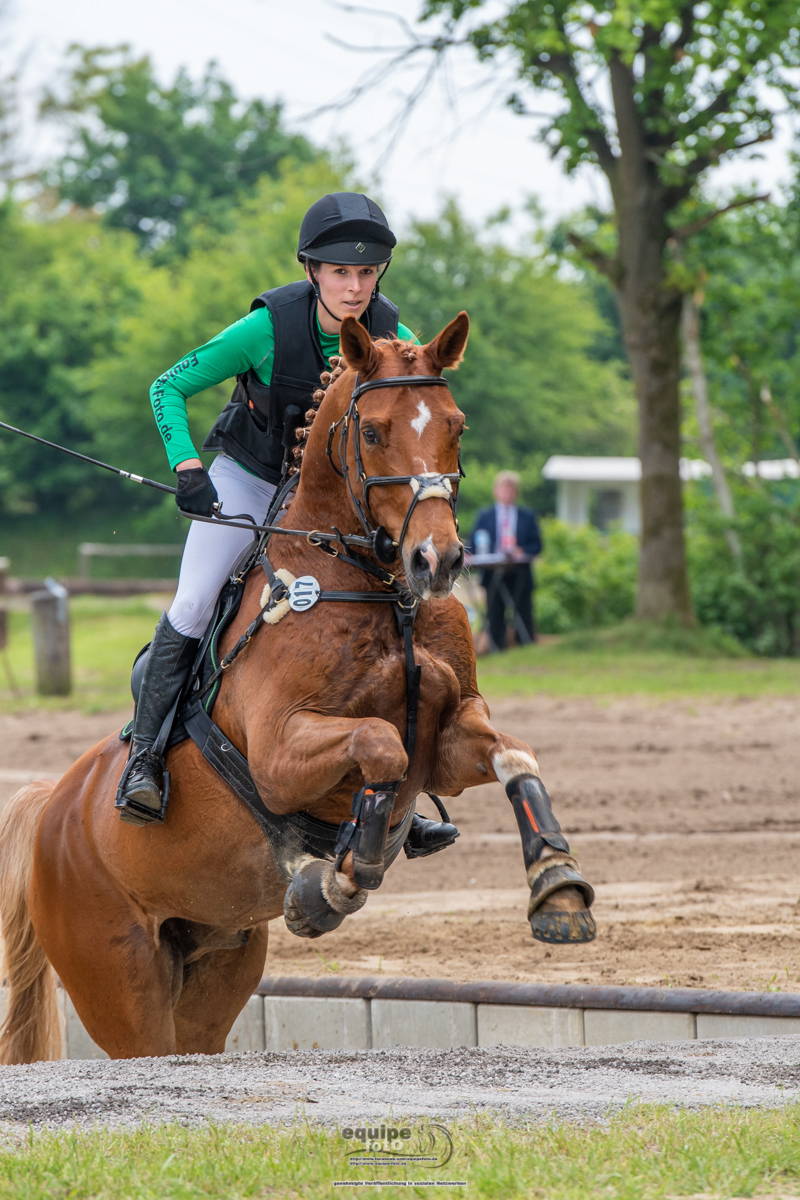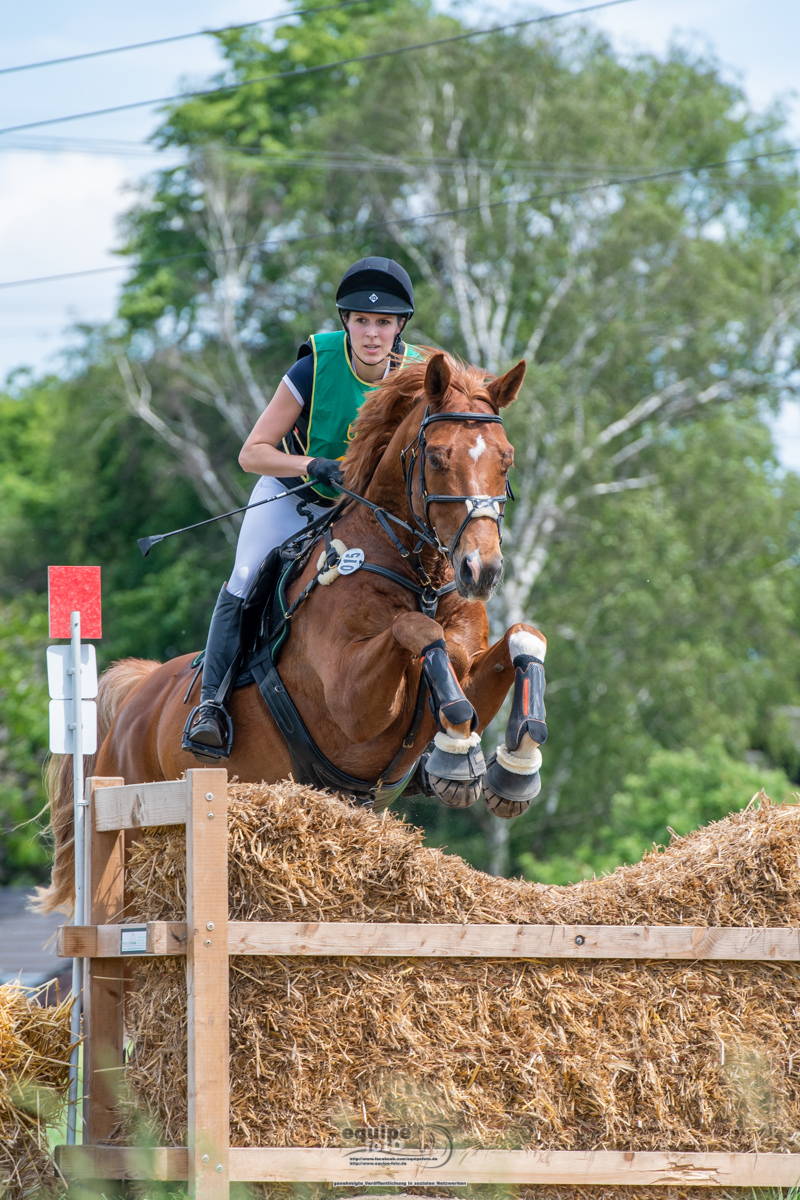 Hoof initial situation:
We have healthy bare feet and actually no restrictions. Usually hoof boots for riding. We briefly tried out irons.
I chose the Goodsmith because I no longer wanted to use irons to ride on hard, rough terrain such as eventing or off-road courses. I wanted to have a hoof protection to use for training and tournaments, but I can only put it on for riding because I want to keep my horse's very good hooves. In addition, no more risk of injury from kicking off an iron.
So I've had my farrier get certified. I've been using the Goodsmith Velcro variant for the entire last show season (7 months). I use the Goodsmith during the show season for riding, both dressage and show jumping as well as cross country for eventing.
My horse runs very safely off-road with it and has no problems landing after the jump, even on somewhat harder or stony ground. In addition, they are also very non-slip - even without studs. In addition, I have only noticed positive effects on the gait pattern.
Conclusion:
For me, the Goodsmiths are the best alternative to irons that I have tested so far. That's why no horse will ever get a shoe from me again, because the risk of injury and the negative effects on the hoof mechanism is too high for me, which is not the case with the Goodsmith. So I can ride the Goodsmith on grass and off-road tracks so my horse is protected and I can use cleats without degrading the hoof quality.
---